GNOATO FRATELLI
We design your home, making your dreams come true
Since 1980 we have been furnishing homes all over the world, with taste and attention, according to the best tradition of Italian Design. Gnoato products have the quality and uniqueness suitable to satisfy the most demanding Customers.
Our qualified team supports the Clients throughout the journey, from technical development to materials' selection, from production to assembly on site: each step is carefully monitored and customized.
Customer satisfaction is our mission. Our projects are our pride.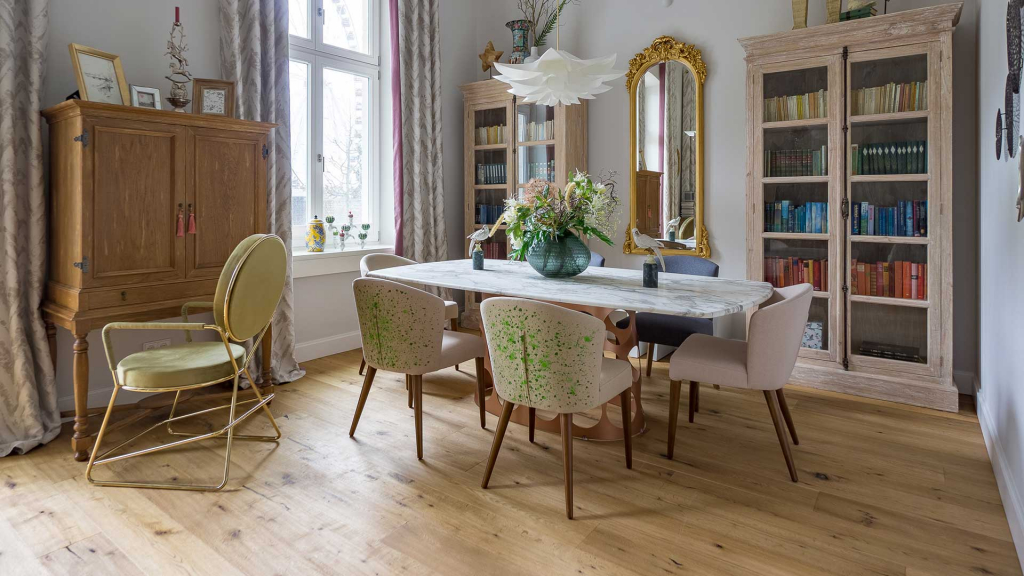 "ALL OUR PRODUCTS ARE MADE IN ITALY: MUCH MORE THAN A BRAND, A GUARANTEE OF QUALITY.
WE COMBINE THE BEST DESIGN, BETWEEN TRADITION AND INNOVATION, WITH THE HIGHEST QUALITY OF PRODUCTION, WITH GREAT FOCUS TO DETAIL CARE."
We have been working on residential and commercial furnishings for over 40 years. We cooperate with a range professionals figures, contractors, architects and design studios, offering the most suitable product and style for every situation.
We value the tradition of wood and craftsmanship, working at the same time on modernity and innovation.
What we offer is much more than just a product: our team provides continuous assistance and a range of personalized services to the Customer, directly involving him in the creative process.
Each product is designed and created ad hoc, combining different materials and playing with the newest finishes, creating a unique and unrepeatable piece.
Our work is our pride. Our products furnish among the most beautiful houses in the world, providing elegance and refinement to everyday environments, whilst keeping them familiar and comfortable.
Here are some of our most beautiful cooperations.
"WE BELIEVE IN THE VALUE OF WOOD AND THE WISDOM OF MATERIAL COMBINATION.
THANKS TO OUR EXPERIENCE, WE ARE ABLE TO OFFER THE BEST OF WOODS AND ESSENCES, IN ADDITION TO THE MOST BEAUTIFUL FINISHES.
AT THE SAME TIME, WE WORK IN THE CONTINUOUS SEARCH FOR NEW MATERIALS AND COMBINATIONS, EXPERIMENTING WITH METALS, GLASSES, MIRRORS, LEATHERS AND MUCH MORE."